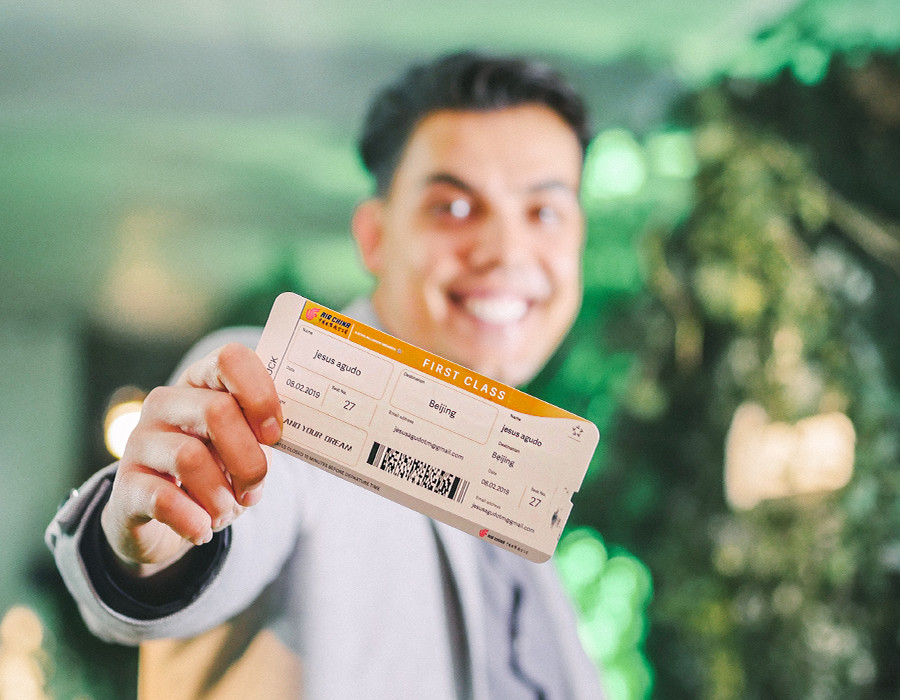 02 Feb

Air China, The Land of Luck

Who said 2019 is going to be THE LUCKY YEAR? Oh…wait that was me last month!

Well is now time to celebrate again, as the Chinese new year is around the corner. 2019 is the Year of the Pig, seems like being a Tiger may be good luck! To celebrate the Chinese new year I´ve partnered up with @airchina_official bringing you a truly immersive experience.

The Land of Luck – This February Air China will bring the fortuitous nature of the Year of The Pig to the heart of London, allowing guests to experience the charms of land long associated with prosperity.
Enjoy a glimpse of the magical land of China, through a range of experiences that will help you up your luck and potentially land all your hopes and dreams for 2019.

A trip to the Land of Luck will transport you to some of China's hidden gems; we can enjoy truly Chinese food and lots of surprises 🙂 When and where? Next Saturday 9th of February at the Bargehouse Oxo Tower Wharf Bargehouse Street South Bank London.

A truly immersive experience where you can try traditional Chinese tea by @withlovers i also got a chance to explore the Venice of the East, visit the ghost village called Houtouwan and finish with delicious Chinese cuisine by @chinghehuang.
The best? The traditional dragon dance. Check my stories for more.

All through this journey, you´ll have to catch the lucky pigs, and i catch all o them, should be lucky then? Lol, how many can you find? I Caught all of them.

Thank you Airchina for organising such a fantastic event, i can't wait to travel with you guys!