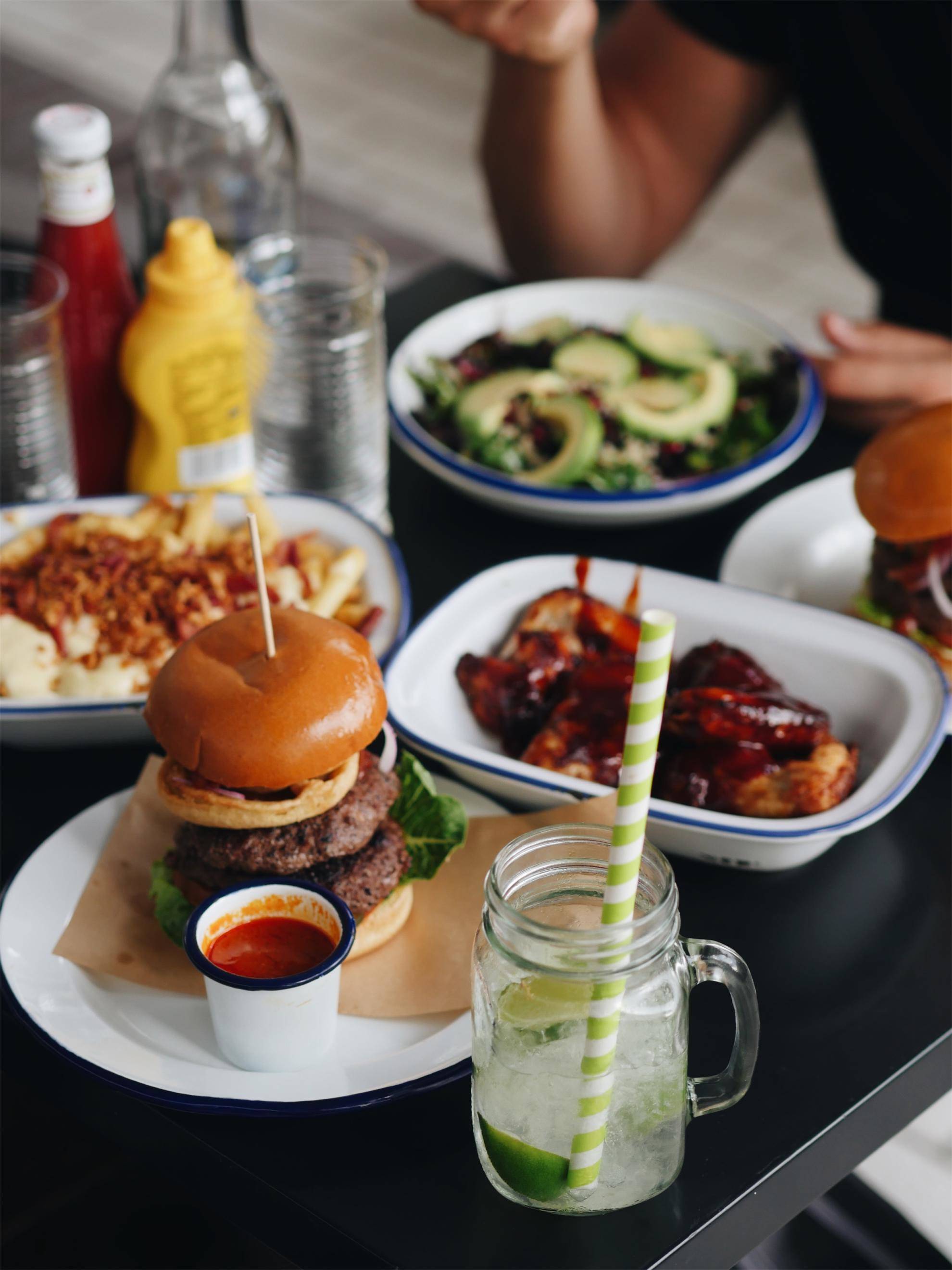 08 Jul

Bonfire London Brutally Brilliant Burgers

Bonfire is an industrial-chic eatery located on the first floor of the Barbican, London's multi-purpose art centre. With a focus on seasonal, great quality ingredients, Bonfire's menus offer the food everyone craves.

Wholesome burgers, fiery chicken wings and indulgent milkshakes can be enjoyed in a relaxed, rustic setting overlooking the Barbican's lakeside.

WHAT TO EAT

Shakespeare Tower Burger: 2x 6oz beef patties, tomato, lettuce, red onions, pickles, onion rings, Bonfire relish

Fiery Chicken Burger: Buttermilk fried chicken breast,
coated with Buffalo hot sauce, blue cheese mayonnaise

Beetroot Burger (Ve): Beetroot patty, lettuce, pickles, red onions, tomato chutney

Buffalo Hot: Chicken Wings coated with buffalo hot sauce, served with blue cheese dip

WHAT TO DRINK

Freedom Pilsner Lager Pint, cocktails, Soft Shakes, Liquor Shakes

Looking for a private hire? you can enjoy your very own private burger party at bonfire!

Treat someone special to burgers, fries, cocktails and Bonfire shakes – there is always an excuse! Whether you are planning a birthday, graduation dinner, bon voyage or perhaps you have been tasked with organising that work night out, let us take away some of the pressure!