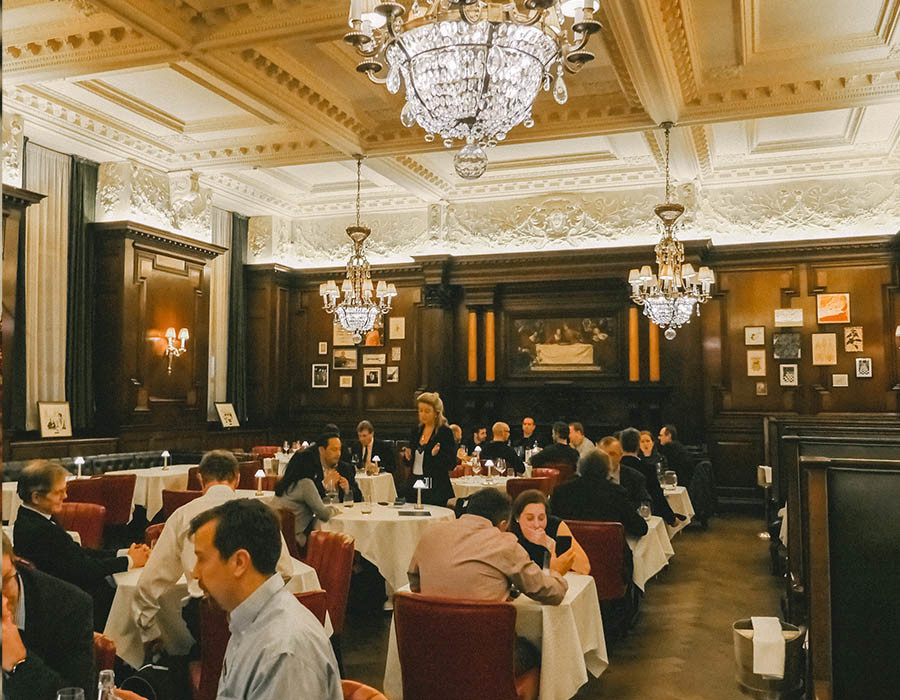 06 Mar

British Pie Week at Simpson's in the Strand

Any pie fans in the room? Well, this week is british pieweek and to celebrate it I visited one the most iconic restaurants in London not other than the Simpsons in the Strand.

We got a chance to taste pies from Master Cook Adrian Martin's 'Bill of Fare', as well as pies created exclusively for this 'Pie Week'

Adrian Martin has delved into the restaurant's history books to create a Bill of Fare which reflects back upon the steadfast dishes of the restaurant's 190-year history and recovers dishes, techniques and ingredients that were once commonplace.

The night started with a Duck and Pork raised pie, traditionally served with pickled vegetables, followed by the Pie Week special of Norfolk Chicken, Ham Hock & Morel Mushroom Pudding Pie served with mash and liquor sauce. To die for!

Sticking to the theme, the evening ended with a seasonal Pink Rhubarb and Ginger Pie doused with Vanilla Custard, and the delicious Tariquet wine.