02 Aug

Grand Marnier 'A Tale of Alchemy'

I got invited to the launch of The Grand Experiences – a series of exclusive events across London, inspired by the alchemy of Cognac and bitter Oranges within Grand Marnier and blending contemporary art and mixology.

The first experience was- A Tale of Alchemy – a beautiful blend that brings together both fashion and mixology with the designer, Phoebe English and Cameron Moncaster, a mixologist at The Mandrake Hotel.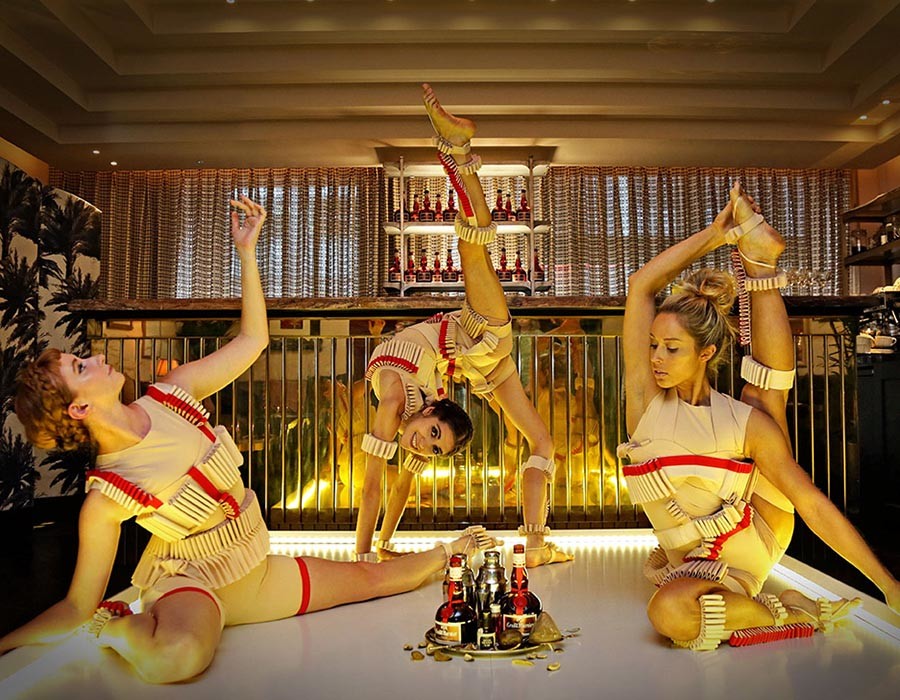 A Tale of Alchemy is a tale about mixology and the creative process of cocktail production, with that in mind, it only fits that Cameron and has a drink are at the centre of the performance.
How can i describe the experience? It was literally as if watching a magic spell, the creative process of cocktail production is the basis for this performance by three acrobats excellently dressed.
It was intimate and charming; the room got hypnotised by their contortionist's movements. The experience was enhanced by the flavoured by two of the bespoke Grand Marnier cocktails created by The Mandrake Hotel Cocktail Master.
It was a perfect combination of excellent flavours with amazing bodies.
The envent was hosted at the Mandrake hotel, a luxurious boutique hotel set in the heart of London's West End.
Inspired by the medicinal properties of the plant after which it is named, this daring, unique and new hotel concept. Here you will find eclectic, vibrant and edgy interiors combined with carefully curated artwork and intriguing soundscapes.
​​
This exceptional location is set across four floors, which rise from the beautiful central outdoor courtyard. At the heart of this space lies a lush, evergreen sanctuary where trails of jasmine and passion flowers cascade down.​