01 Nov

ST JAMES BAR

Located in the heart of Sofitel, St. James Bar is one of the most elegant bars in London with a good reason. A recent redesign inspired by Coco Chanel's 1920's Paris apartment, has made quite the chic and intimate scene for a relaxing social rendezvous with an exciting range of cocktails to offer as the saying goes, "Paris is always a good idea."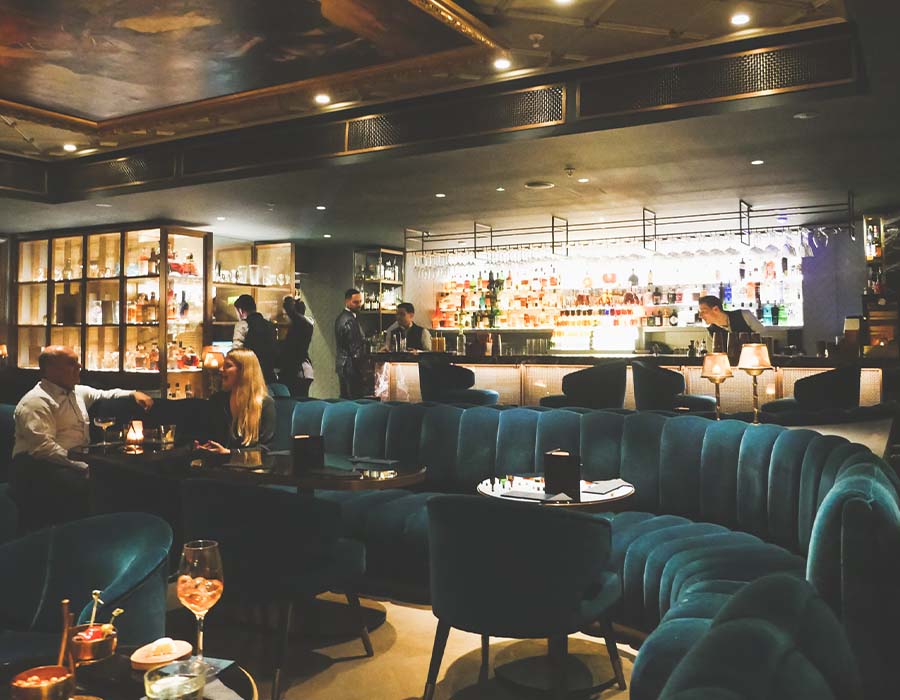 With the team behind St James Bar who are constantly searching for new ideas to pioneer the art of cocktail creation, the excitement continues as a new cocktail menu entitled 'Passport' is introduced today to takes guests on an inspirational flavour journey across the globe. With cocktail compositions including unique tastes of indigenous spirits from countries where each drink represents, the menu resembles an exact passport.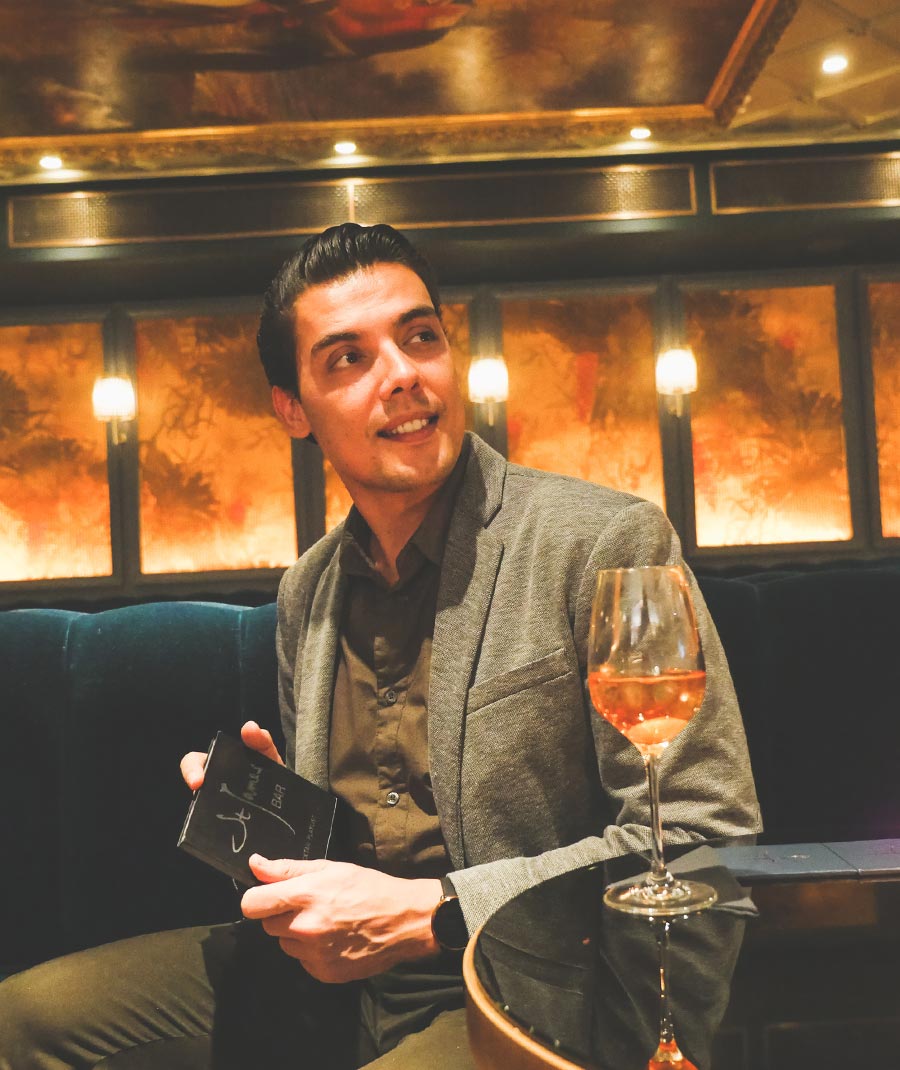 Aesthetically designed with a stamp of each country on its representative cocktail, guests experience an invitation to escape on an unforgettable and nostalgic trip of exotic and faraway places around the world without having to leave the comfort and luxury of St James Bar.
One of these impressive signature cocktails out of the new 'Passport' menu is the Shodo, where the brilliant bartender Dimitri who is inspired by the famous blossom season of Japan, offers a delicate Japanese tea flavour of black cherry, green tea and apricot of which is combined with Japanese Roku Gin, lemon and egg white.
Another nostalgic cocktail out of the Passport is the 5 to 7 which presents a delight honour to the sacred national concept of Aperitivo and mixes Campari-infused coffee, Amaro Montenegro, pink grapefruit and soda to make a refreshing Italian spritz.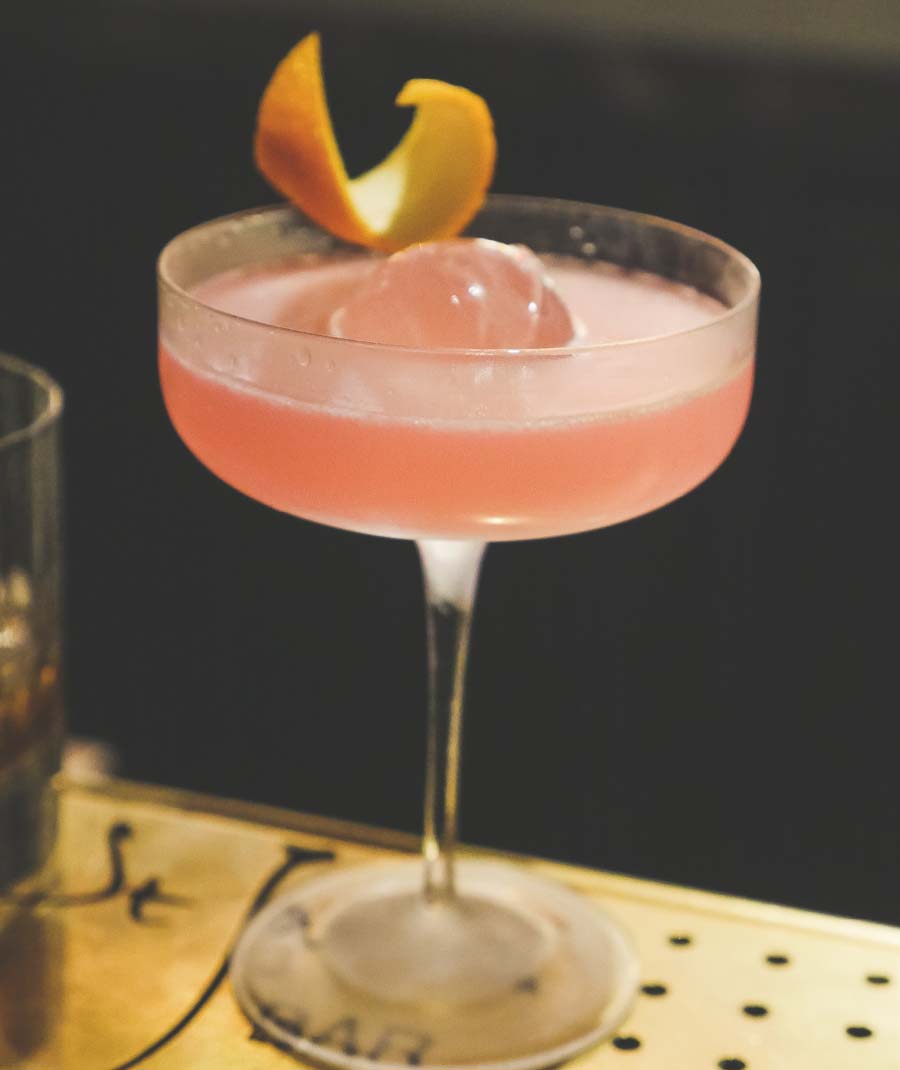 In a more stimulating experience, the 'Passport' feature QR bar codes followed with a description of each drink. Guests can use their phones to discover exactly how each cocktail is made through the use of a short video created by St James' bartenders.
On the side of this, St James Bar also offers a classic menu of Martinis, a selection of global whiskies, non-alcoholic drinks, Champagnes and wines, sixty varieties of gin as well as speciality spirits all glamorously displayed behind the lit-up bar.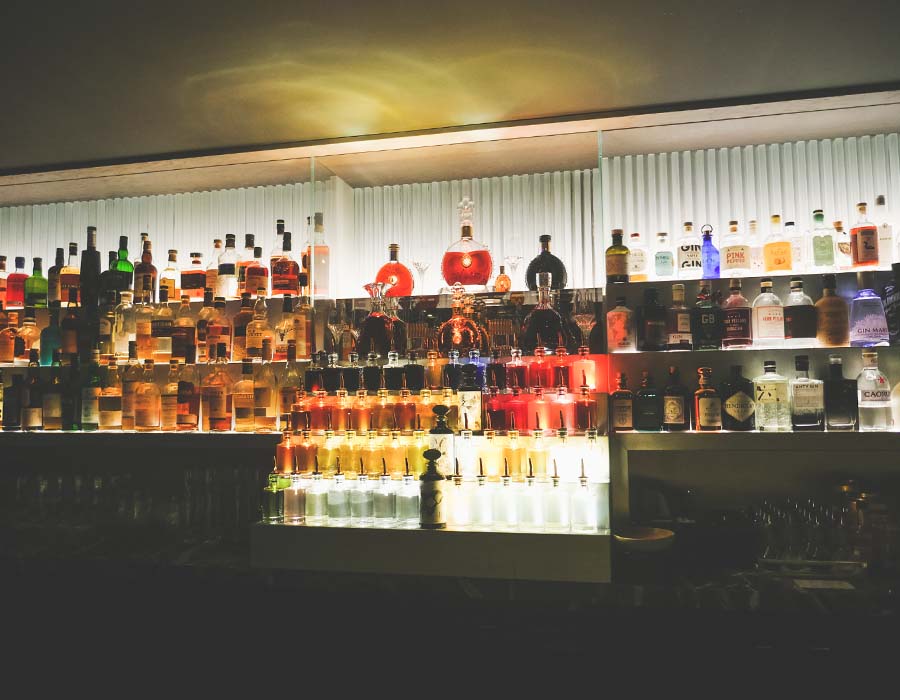 The bar also exquisitely offers snacks pairing menu, in collaboration with Anthony Demetre of Wild Honey St James, who have created an outstanding series of delicious small dishes designed to complement the flavours represented countries in the drink's menu.
Few of these dishes are the luscious crab croquettes & comforting rouille on the side which is an absolute favourite, along with an excellent Charcuterie selection and a succulent Crisp Buttermilk Marinated Chicken & juicy Wild Garlic Mayonnaise.
In its entirety, St James bar is a place where I highly recommend for an incredible unique experience in the most tranquilizing scene where curved plush velvet seating in opulent jewel shades are placed with brass accents and a striking marble-topped bar with colourful rows of bottled handmade tinctures, bitters and liqueurs as its centre piece. In a slight epic notice, the most obvious oil painting of a French cockerel wearing an English military uniform that dramatically covers the ceiling as it marks the hotel's history for it was originally built as a military bank for Cox and King's.