16 Aug

The Art Of Campari

"The Art of Campari" comes to London: New exhibition opens at the Estorick Collection, showcasing artwork from the iconic brand. This is the first time the pieces have left Milan and come all the way to London; the exhibition looks impressive. To celebrate this, i was invited to an exclusive preview of the collection by the curator and a fun Campari cocktail masterclass with their brand ambassador.

Since the nineteenth century, Campari has been responsible for some of the most distinctive and innovative imagery created in Italy. In a new exhibition this summer, London's Estorick Collection traces the history of Campari's pioneering approach to advertising its iconic ruby-red aperitivo.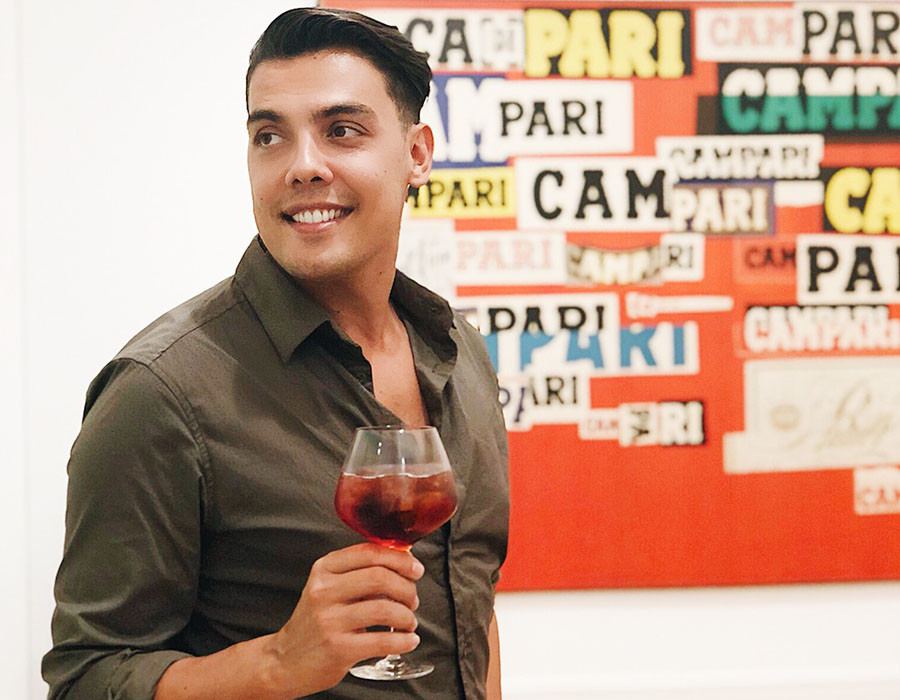 The masterclass was super fun! We made three different type of cocktails. Americano, Campari & Tonic and my favourite of all time Negroni. I´ll leave the recipe in here:
– 1 part (1oz, 3cl) Campari
– 1 part (1oz, 3cl) Gin
– 1 part (1oz, 3cl) Red Vermouth
– One slice of orange
Make it
1) Pour all ingredients directly into a rock glass filled with ice
2) Garnish with a slice of orange.
During the masterclass, I developed serious mixing skills, maybe because the brand ambassador was terrific explaining the story and the process step by step, or perhaps because i got quite generous with the Campari measurements and suddenly I become an extra confident cocktail expert. I blame the measurements.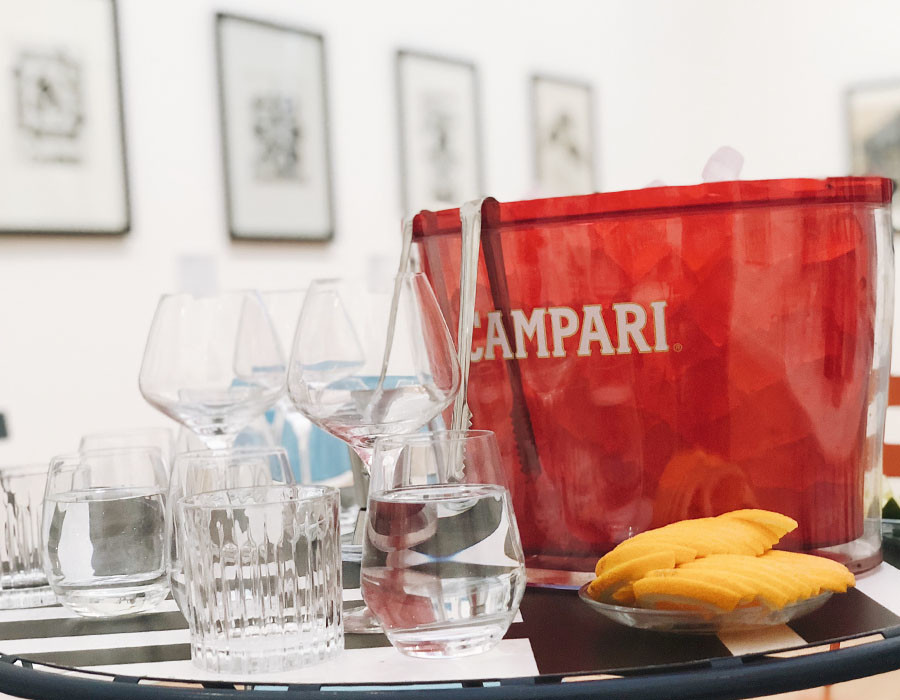 Fun fact – I attended the event with my bestie Irene.
Irene and i went to college together. We both are graphic designers and studied together Visual Arts back in Madrid.
We both strongly remember study Campari advertising in our history of design class. It is impressive how throughout the 20th century, the brand embraced avant-garde styles in its ad material, arguably doing as much to advance the cause of Italian modern art to a broad audience as any museum retrospective. It was a real pleasure sharing this moment together.
The Art of Campari runs from 4 July until 16 September 2018.
This exhibition will celebrate Campari's rich heritage in creativity and design, has commissioned some of the world's most influential artists to create advertising and packaging which are true 'works of art' for its iconic product. Do not miss this!
Opening Hours
Wednesdays – Saturdays 11.00-18.00, Sundays 12.00-17.00
Closed Mondays & Tuesdays